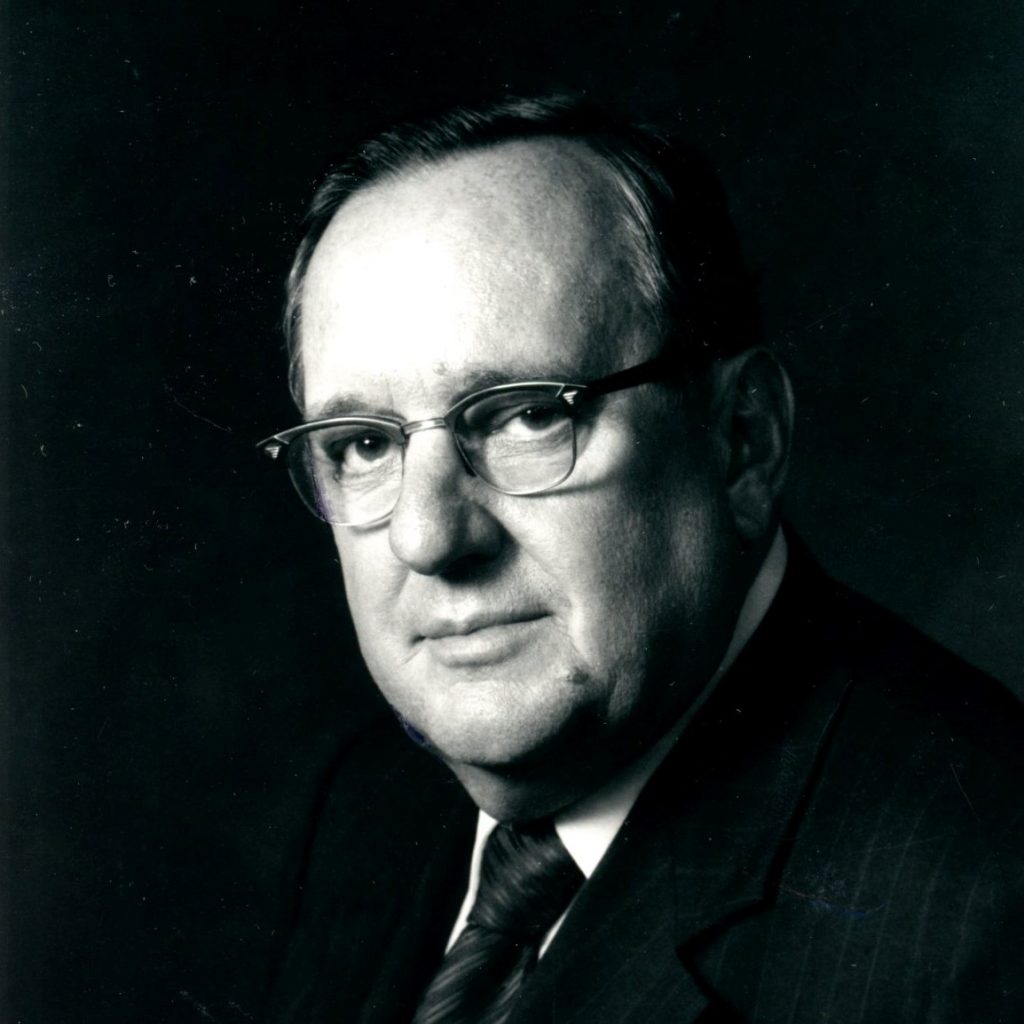 CLASS OF 1974
A. James Ebel, a Nebraska broadcasting pioneer, was vice president and general manager of Fetzer Broadcasting's KOLN/KGIN-TV from 1954 to 1985. He entered broadcast management by way of engineering with a Masters Degree in engineering from the University of Illinois, where he was also on the faculty.
An enthusiastic friend and benefactor of Nebraska ETV, he was instrumental in persuading Fetzer to donate its KOLN TV channel 12 license and facilities in the early 1950s to the University of Nebraska for KUON-TV when Fetzer needed to spin off the channel in order to obtain channel 10.
At the same time he upgraded KOLN TV to the then-maximum 316 kilowatts airing from a new 1,000-foot tower 20 miles west of Lincoln. In addition, KOLN signed on translators across its vast and mostly rural coverage area over the next few years. Then came KGIN-TV channel 11 in Grand Island which he debuted and managed in 1961 as a satellite of KOLN, known on-air as "10/11." These moves westward cemented an effort to officially move the area of dominant influence away from Omaha and merge Lincoln with the Hastings–Kearney market in central Nebraska. Besides these Nebraska stations, Ebel managed Fetzer's KMEG-TV in Sioux City, Iowa.
Ebel became director of Fetzer Broadcasting and Fetzer Communications, but still found time to serve as president of the Nebraska Broadcasters Association in 1964.
He also found time to work in the field of satellite communications. In 1970 Ebel was made chairman of the three-network satellites task force. In 1973 he was chosen as the National Association of Broadcasters Man of the Year in broadcast engineering.
A. James Ebel passed away in 1998