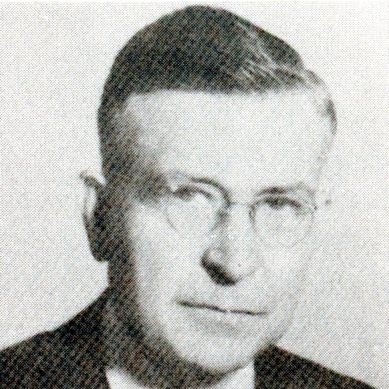 CLASS OF 1983
Art Thomas was one of Nebraska's pioneer broadcasters. After a stint with the Omaha Chamber of Commerce, he was named manager of WJAG Norfolk in 1932. During that time he also served as Chief Newscaster and produced one of the first Man On The Street interview programs that were becoming popular in the 1930s and 40s.
Thomas was one of the charter organizers of the Nebraska Broadcasters Association and served as Secretary-Treasurer for fifteen years. At the time, this unpaid position performed most of the duties later performed by the Executive Director. Thomas repeatedly refused opportunities to become NBA President because he felt his continued service as Secretary-Treasurer allowed him to contribute the most to the long-term success of the Association.
Upon retirement from WJAG in 1951, he was succeeded by his son Robert E. (Bob) Thomas who was NBA President/Chair 1953 and 1963. He in turn was succeeded by his son Robert G. (Robb) Thomas who was NBA president/chair in 1994.
The year of Mr. Thomas's passing is unknown to the NBA. We encourage anyone with this information to please contact us.