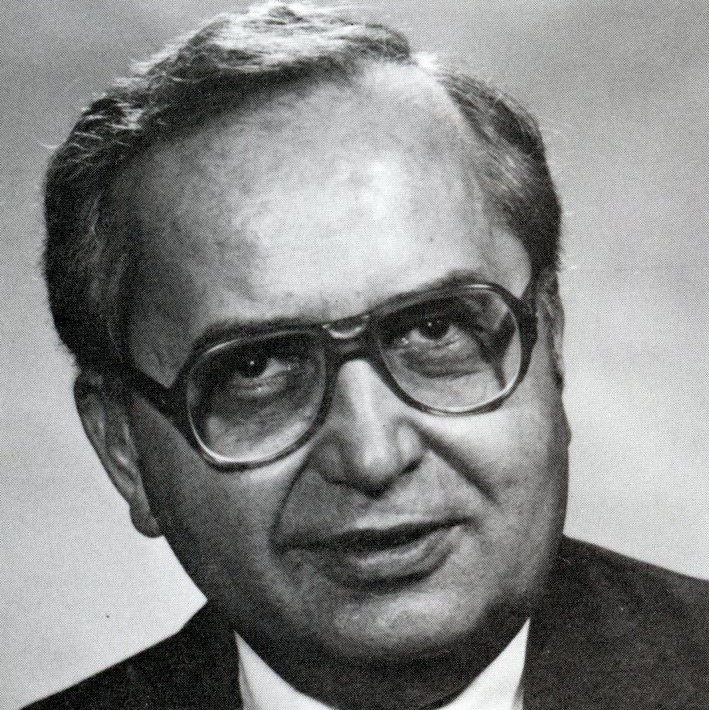 CLASS OF 1996
An Omaha attorney with roots in Kearney, John Mitchell's radio empire not only endured the tumultuous 1990s but continued to flourish.
Mitchell got an early start in radio while in college in the 1940s as a newsreader and sportscaster at KGFW Kearney. After getting his J.D. degree with honors from Georgetown Law School in 1950, he returned to Nebraska and made KGFW his first radio station purchase just three years later. In the coming years, he moved his law practice to Omaha where he acquired KRCB AM and FM in Council Bluffs in 1973. The FM station became KQKQ, a contemporary music station that was a ratings leader from the late 1970s into the 1990s.
In the mid-1980s Mitchell won the rights to construct a new station in Omaha, KKAR, technically licensed to Bellevue, the market's first new AM station in nearly 30 years. With KKAR, Mitchell wrested a five-year contract for Husker football rights away from KFAB which held the rights for decades.
Besides his radio empire, Mitchell was earlier a partner in the Mitchell & Young Advertising Agency and later in two French restaurants in Omaha. In the political world, John served as State Chairman of the Nebraska Democratic Party.
John Mitchell was the mastermind behind Omaha's last locally-built radio empire. Besides KQKQ and KKAR, he owned KOIL and KGDE in Omaha, KQKY KRNY and KGFW Kearney, KXNP and KODY North Platte, KUVR and KMTY Holdrege, KLIQ FM Hastings, and KHUB and KFMT Fremont.
John Mitchell sold his stations in 2001. He passed away on February 28, 2014, in Longboat Key, Florida.