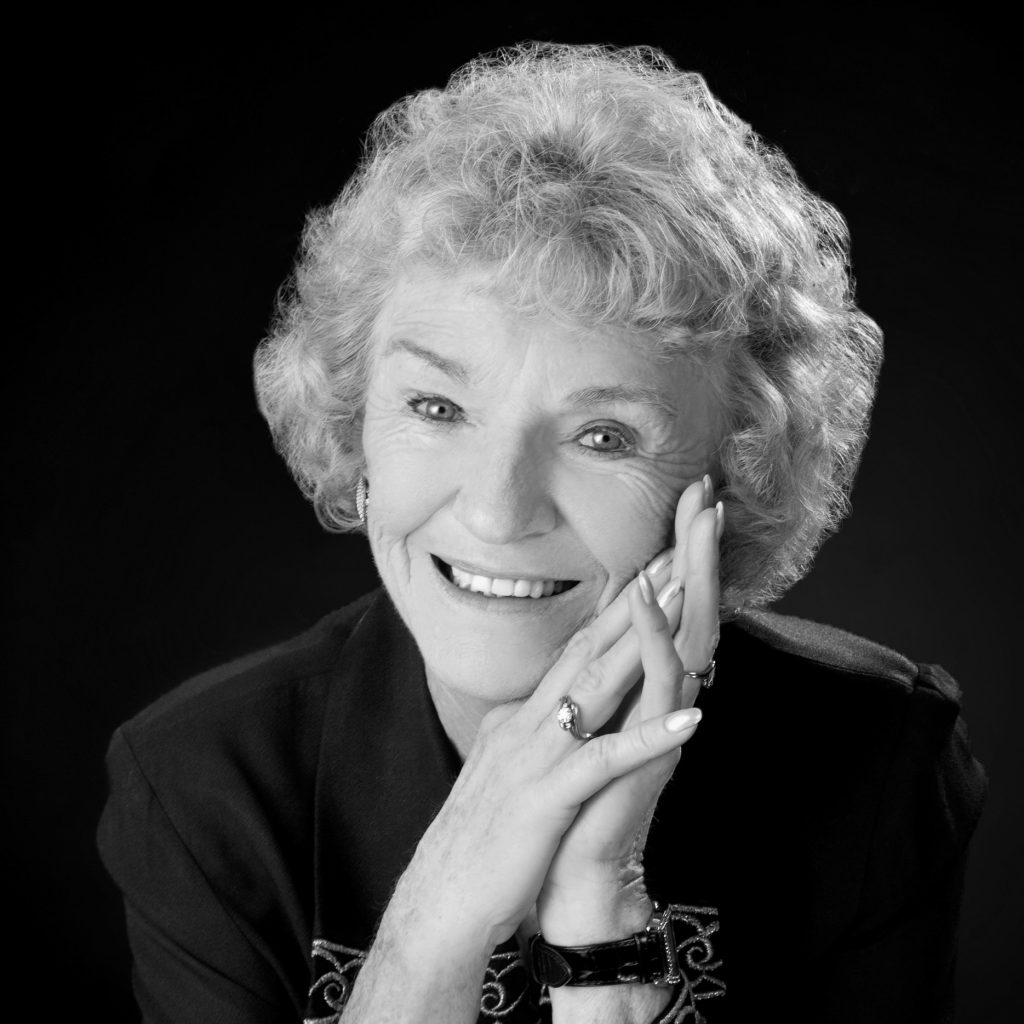 CLASS OF 2010
Leta Powell Drake began her 46-year broadcasting career in Duluth, Minnesota at KDAL-TV (forerunner to KDLH TV).  The station offered her a part-time job while she attended the University of Minnesota, Duluth. Leta began as talent on commercials and was the "Bingo Girl" on a live Bingo program.
Leta's UMD Theater mentor Dr. William Morgan moved to a faculty position at the University of Nebraska where he offered her a graduate assistantship. She moved to Nebraska in 1960.
While studying for a master's degree and postgraduate work at UNL, Leta worked at KLIN Radio and at Advertising Agencies. An audition at KOLN-TV led to Leta becoming the TV spokesperson for Lincoln Telephone and Telegraph–the first of many commercial sponsorships to follow.
KOLN/KGIN-TV offered Leta a full-time position in 1967. She stayed for 28 years, hosting and producing the 10/11 Morning Show and performing as Kalamity Kate on Cartoon Corral. She rose to Program Director in 1982.
Leta developed a profound interest in Public Television, volunteering as an emcee for auctions and pledge drives for 30 years. She joined the staff of NETV in 1989, programming the Nebraska Public TV Network for the next 13 years, crediting Ron Hull as a mentor and friend.
Drake received many broadcasting and civic honors including The Abe Lincoln Award from the Southern Baptist Radio and TV Commission for "exceptional achievement as broadcaster and citizen." Bob Hope presented the award.
Drake's passion for live performance included acting in over 100 plays and two movies. She believed live TV and theater have much in common. "Know your material, learn your lines, arrive on time, and be prepared to cover when things fall apart, which inevitably, they will."
Leta passed away on September 15, 2021.