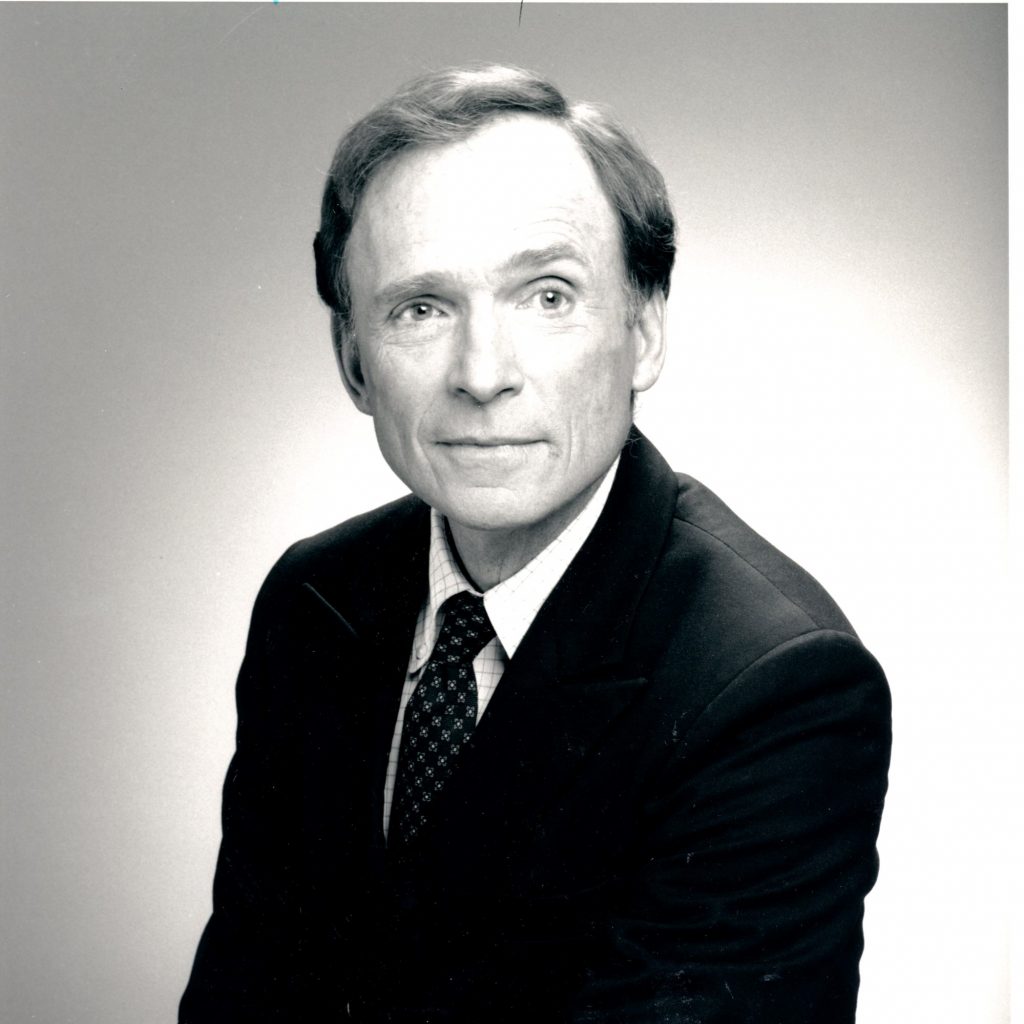 CLASS OF 1991
Dick Cavett appeared regularly on nationally broadcast television in the United States for five decades, from the 1960s through the 2000s. A native Nebraskan born in Gibbon, much of his success may have happened elsewhere, but his inspiration was rooted in his home state.
Precociously bright, Cavett got laughs from an early age when he'd surprise others with his large vocabulary, double entendres, confident delivery, and deep voice.
Dick's zest for a career in entertainment began when he saw a young magician by the name of Johnny Carson perform at Westminster Presbyterian Church in Lincoln. He then began to focus on a broadcast career while at Lincoln High School.
As a teen, he acted in and eventually directed a local radio show that aired Saturday mornings on KFOR. It was produced for and by kids called "Storytime Playhouse" sponsored by the Lincoln Junior League Theater. Cavett said, "I was able to lose myself in the 15-minute drama. As the director, I had awarded myself three choice roles, done in different voices."
The siren call of New York City followed. He studied English and drama on a scholarship at Yale University, traveling to New York on weekends in pursuit of a broadcasting career.
In 1960, Dick was hired as a writer on the Tonight Show with Jack Paar. After four years of writing humor, he decided to do his own stand-up comedy. In 1968, "The Dick Cavett Show" premiered on ABC-TV. Through the years, he hosted various programs on CBS, as well as talk shows on PBS and the USA network.
Cavett interviewed countless guests over the years. As a talk show host, he has been noted for his ability to listen to his guests and engage them in intellectual conversation. Cavett celebrated his 80th birthday in 2017 surrounded by some of those guests.