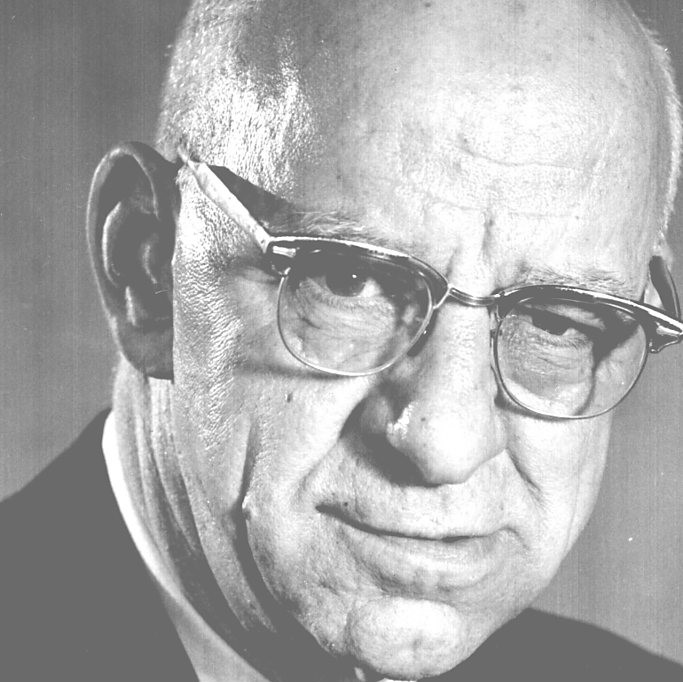 CLASS OF 1978
William O. "Bill" Wiseman's overall media career spanned the industry from its beginning all the way through the development of television 44 colorful years later. Much of that time was spent at WOW radio and television, his initials uniquely matching the call letters of his broadcast home.
Born in Des Moines, the son of a newspaper reporter, Wiseman attended the University of Missouri School of Journalism. He left in 1922 to take a job with the Omaha Daily News. One of his early assignments was to edit a weekly radio column. He was the first radio editor in Omaha and one of the first in the nation.
Entering radio, he was a news broadcaster on KOIL for several years under the professional name of "The Globe Trotter".
In 1938 he joined WOW radio as promotion manager. He was successively sales manager, station manager, and assistant general manager of Meredith WOW Inc. During his WOW tenure Wiseman assisted in designing and promoting audience measurement techniques in a period when little was known about radio audiences.
He helped usher in WOW-TV in the late 1940s as its promotion manager. He became the assistant manager of of WOW AM FM and TV before retiring in 1966.
Mr. Wiseman passed away March 2, 1983.