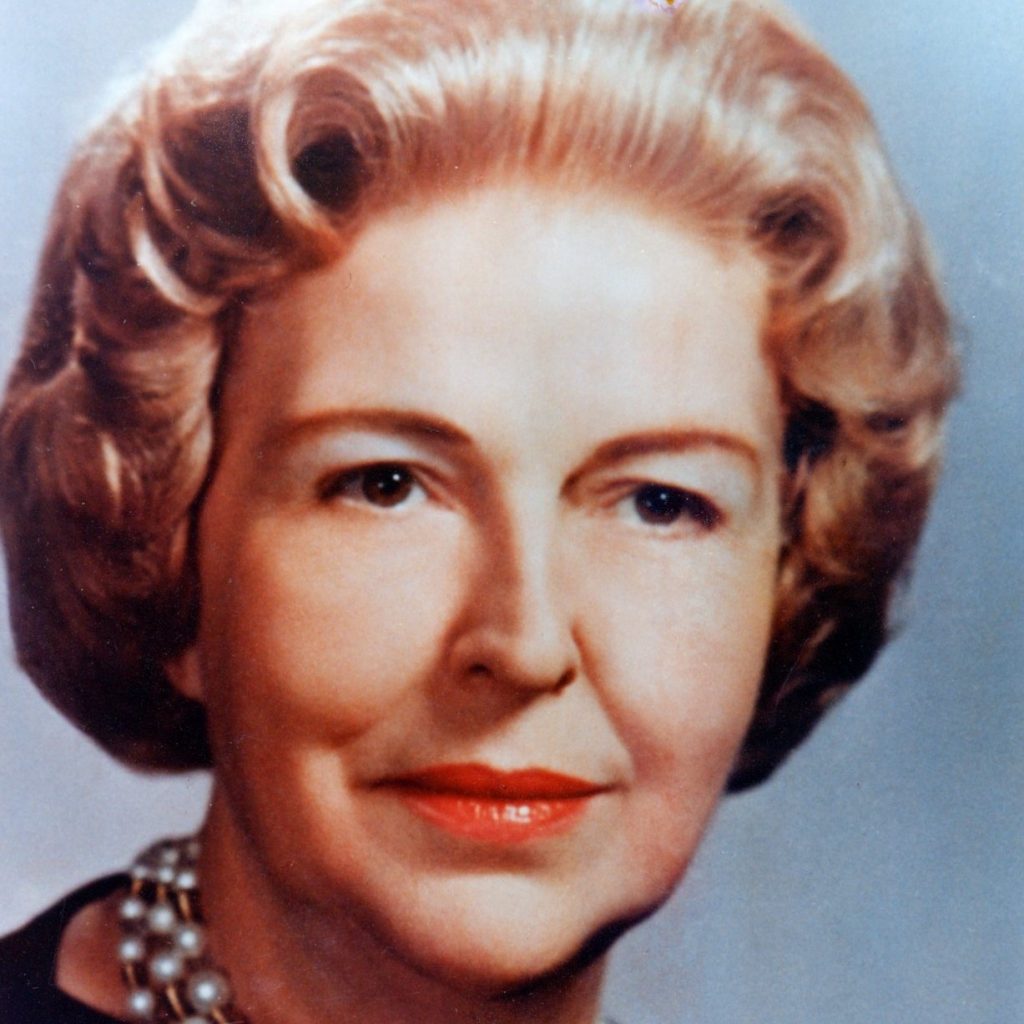 CLASS OF 1992
Helen Duhamel was a highly successful businesswoman and broadcaster, establishing a cluster of radio and television stations in western South Dakota and Nebraska.
Helen moved from Missouri to Nebraska with her family when she was two years old. She was raised on a ranch on the White River north of Chadron and attended schools in O'Neill and Alliance.
Though a Nebraskan, much of her success happened in neighboring South Dakota. She moved to Rapid City in 1920 and soon married Bud Duhamel whose leather and saddle company she saved from bankruptcy during the Depression after becoming its bookkeeper.
Aware of the use she had made of radio advertising for the family business, Duhamel began buying stock in western South Dakota's only radio station KOBH Rapid City (forerunner to KOTA). In 1954 Duhamel became the sole owner, buying the remaining stock and establishing Duhamel Broadcasting Enterprises.
A year later Duhamel oversaw the creation of KOTA-TV, only the second television station in South Dakota. In order to supply programming, she built a chain of microwave transmitters to bring live TV signals from other markets to Rapid City for broadcast over KOTA-TV. Upon completion, it was then "the world's longest privately owned microwave system."
A group of rural folks approached Helen about bringing TV service to the Nebraska panhandle, and in 1957 Duhamel Broadcasting built KDUH-TV in Hay Springs. She moved the station to Scottsbluff In 1981. Duhamel Broadcasting grew to four television stations and an FM station paired with the original AM radio station she bought many years earlier.
Duhamel served as president of the South Dakota Broadcasters Association in 1961, the first woman president of any state broadcast association in the country. She was also elected to the South Dakota Broadcasting Hall of Fame.
In November 1991, Helen S. Duhamel passed away in Rapid City at age 86.