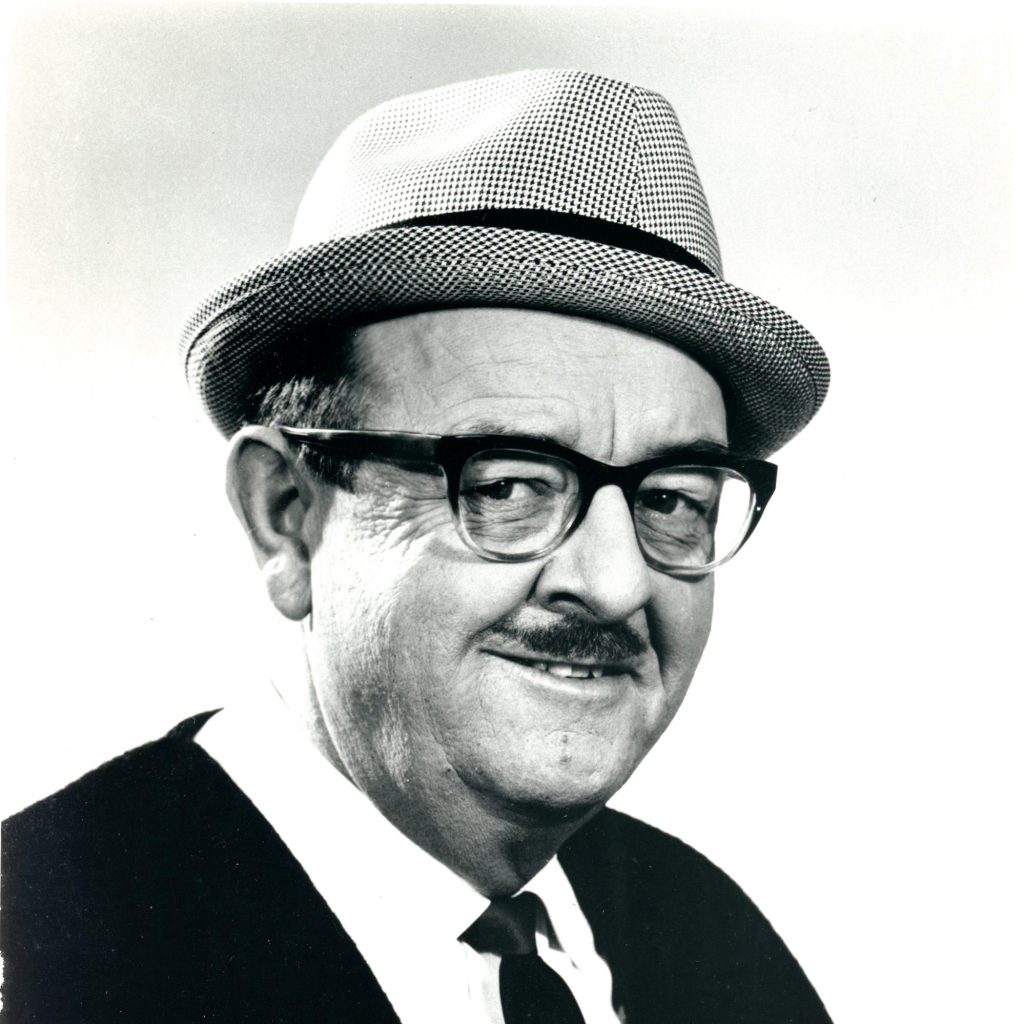 CLASS OF 1972
Lyle DeMoss was a popular air personality on KFAB Lincoln (the station didn't move to Omaha until 1947), WOW Omaha, and later KBON/KLNG in Omaha.
DeMoss became interested in radio while in high school in 1923, often stopping at a friend's house on his way home to announce and sing over his pal's station. He once impersonated a famous vocalist and was surprised to receive letters from all over believing it was the real artist.
Music studies occupied Mr. DeMoss in his early years, studying music at York while working at KGBZ. After that, it was music classes at the University of Nebraska Lincoln, where DeMoss joined KFAB in 1926. After about two years his husky baritone voice, skilled announcing, and singing talent quickly earned him the position as KFAB's chief announcer. He became KFAB's program manager in 1931 while also hosting the morning show each day.
Leaving KFAB in 1936, DeMoss moved on to WOW in Omaha where he rose to General Manager by 1950. He was one of the WOW Announcers Quartet that sang on the station and at various public appearances. He participated in local theater, winning the Fonda/McGuire Award at the Omaha Playhouse in 1960.
The next move for Mr. DeMoss was to KBON Omaha as a talk show host in 1964 (the station soon changed calls to "Calling" KLNG). He also reinvented himself as a foodie doing shows centering around grilling and cooking. This led to his segueing to WOW TV channel 6 with his own cooking show in the 1970's, "Lyle's Patio." He published his own cookbook with recipes from the years he spent as a cooking show host.
Lyle passed away in August of 1988.