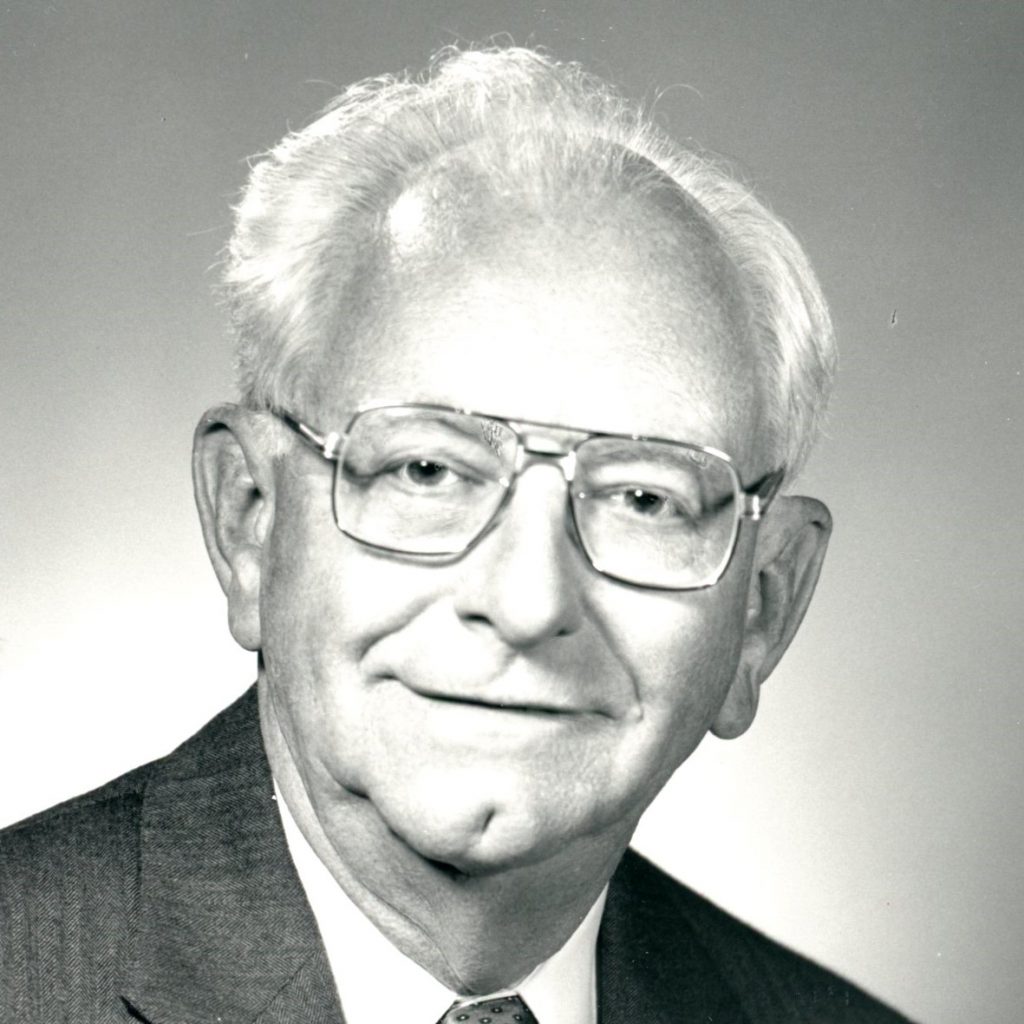 CLASS OF 1998
Mal Hansen, a native Iowan, graduated from high school in Davenport. While attending the University of Iowa in the late 1930s, Mal was assistant farm editor at WHO Radio in Des Moines. In 1943, prior to a three-year stint in the U.S. Navy, he was farm editor at KSO/KRNT Des Moines.
Returning from the service, Mal moved to Omaha where he was named farm service director at WOW Radio and TV. At WOW radio, Mal developed many programs and received the George Foster Peabody Award for Community Service.
Hansen rose well before his 6 a.m. farm reports on radio and at the same time was pioneering farm service programs on WOW-TV when it signed on in 1949. Hansen's farm set shared studio space with a set for Martha Bohlsen's Kitchen, the news set, and Johnny Carson's set.
Hansen changed careers after 13 years at WOW radio and television, joining Travel and Transport in Omaha where he retired as president in 1987. This career took him to more than eighty countries throughout the world. Still revered for his farm reporting, Mal was elected to the National Association of Farm Broadcasters Hall of Fame in 1993.
Mal Hansen passed away in October of 2007.