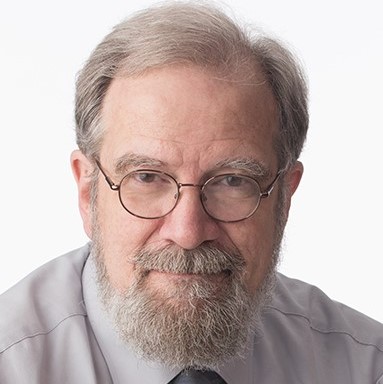 CLASS OF 2022
Rick Alloway earned bachelor's and master's degrees in broadcasting from the University of Nebraska – Lincoln.
He worked for KFOR radio in Lincoln from 1972-1984 as an announcer, producer, promotions director and operations manager. He then worked as an account executive and as a broadcast producer for a Lincoln ad agency for two years, and also did Lincoln-area high school sports play by play cablecasts from 1972-1981.
A full-time UNL faculty member since 1986, he taught the college's sports broadcasting course for 30 years and was a member of the steering committee that developed the college's major in Sports Media and Communication.
From 1995-2021, Alloway hosted the NBA's monthly Governor's, Call-In Show. He is a 28-time recipient of the UNL Parents Association recognition for contributions to students, reflecting his continuing, powerful impact on the education and lives of hundreds of future broadcasters.